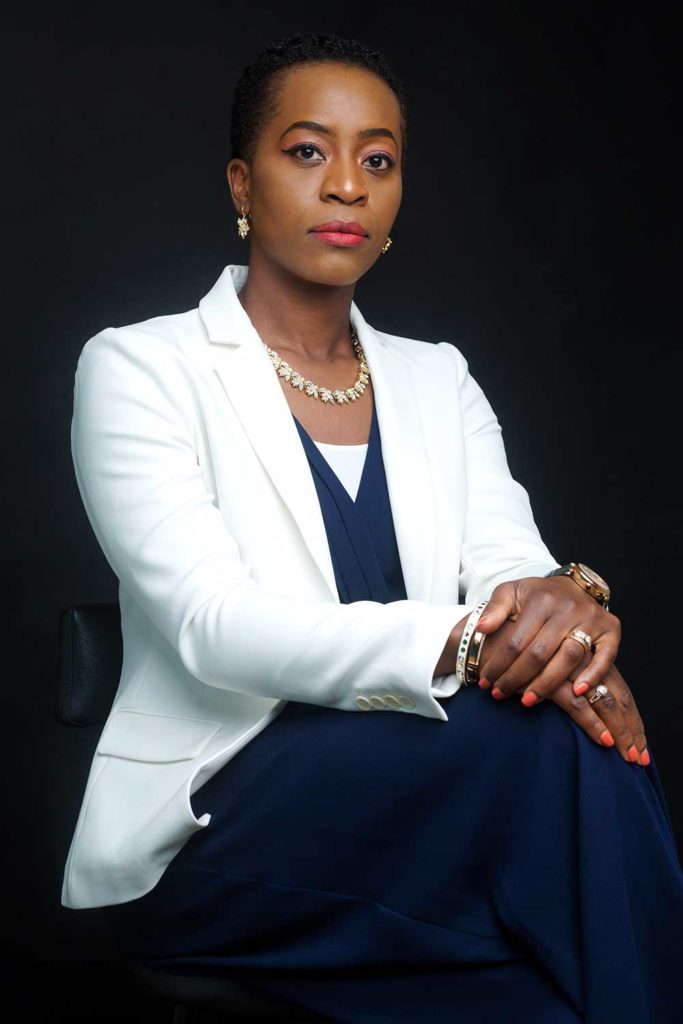 Hello! I am called Estelle Yomba (Mrs), a Social Entrepreneur with an unquenchable passion for quality Education. My academic and professional life has been characterized by the little word "minority."
I am the little one (last born) from a family of 8. Thus, at home I have always tried to make my voice heard as the little one. In my primary school days at Ecole Public Annexe de Nkongsamba in Cameroon, I was the smallest in school and was always bullied. The prejudice feeling as the minority in every place I found myself continued in secondary school as I was still the smallest in class but the brightest.
The minority feeling was aggravated by the fact that I always found myself among boys because my fellow girls will isolate themselves from me, and I don't know why! While in Lycée de Manengoumba in Nkongsamba, I lost my mom and 2 years later my dad. It was a hard pill to swallow, but thank God I had to get over it and got into high school in Lycée de la Cité des Palmiers in Douala.
With a more mature and elevated mindset I discovered my minority position was an advantage for me to exploit, stand out and dominate since I was always at the top. This feeling alone redefined my way of thinking, my ambition in life and my drive to succeed in order to prove that I was little but more capable than my peers.
It was a crazy feeling and it only grew worse when I enrolled into University, knowing that I was an orphan and my guardian did not have enough means to give me further education. I then became more aggressive in studies, topping my class in all school years and paying my school fees by winning scholarships. That is how I impressed well wishers who enabled me to pursue further education in Ghana, and from Ghana to the USA as a worker and professional.
My life lesson of always being the minority and always struggling to stand out wherever I found myself, even in my professional career, has been my unquenchable inspiration. Over the years, I have been compelled to be used to the situation of always being the only female or the only black in most job positions in my professional career. This has been very challenging but equally very interesting.
Having had the opportunity to mingle with the smartest and most intelligent people around the World's Technology Capital – Silicon Valley, passing through Skylight Communications, Ebay, and now a Senior Technical Manager at Google, my heart keeps burning with one mission: "Help the minority group out there, especially women and the underprivileged, to get not only further Education but Quality Further Education."
It is against this backdrop that, with the vision to Redefine Quality Education in Africa, and because charity begins at home, and being an African, specifically from Cameroon, my lovely husband Mr Franky Yomba and I decided in 2018 to launch operations for the Organization by opening a World-class Professional IT Training Institution in Cameroon known as Seven Advanced Academy.
I would be glad to hear from you!