I think you should have a summary of our souvenirs back home right?
Let me try!
So we arrived in Cameroon and my staff decided to take us on a leisure trip to one of the coastal cities – Kribi. Kribi is one of the beautiful seaside industrial cities of Cameroon. The government has named it "La ville des Grandes Ambitions". Here, you can eat fresh fish, swim and listen to hot makossa and Afrobeat.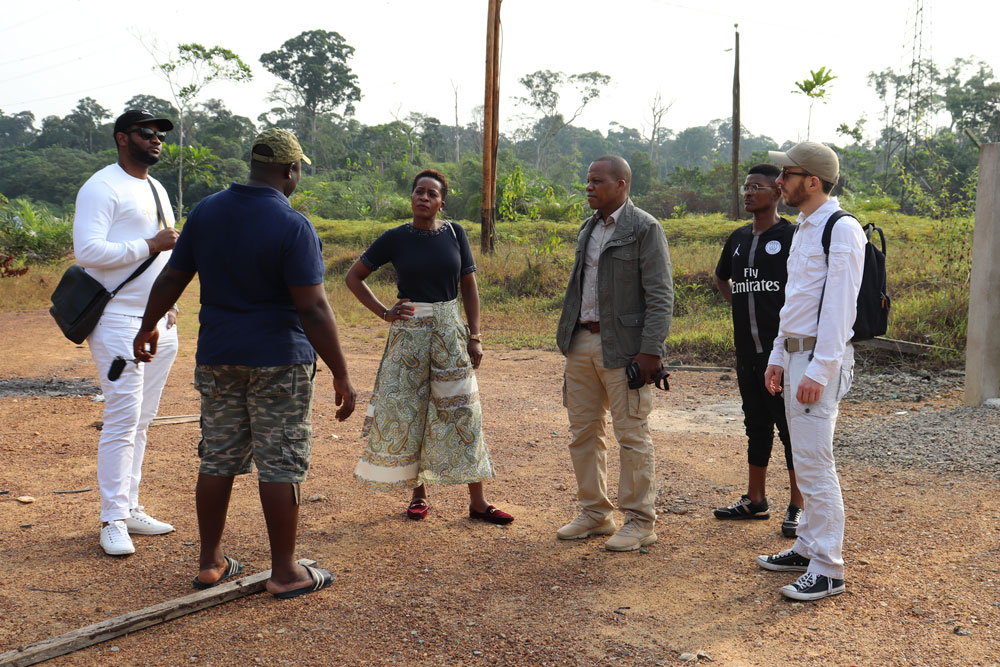 Arrival in Kribi. Tourist guide telling us some history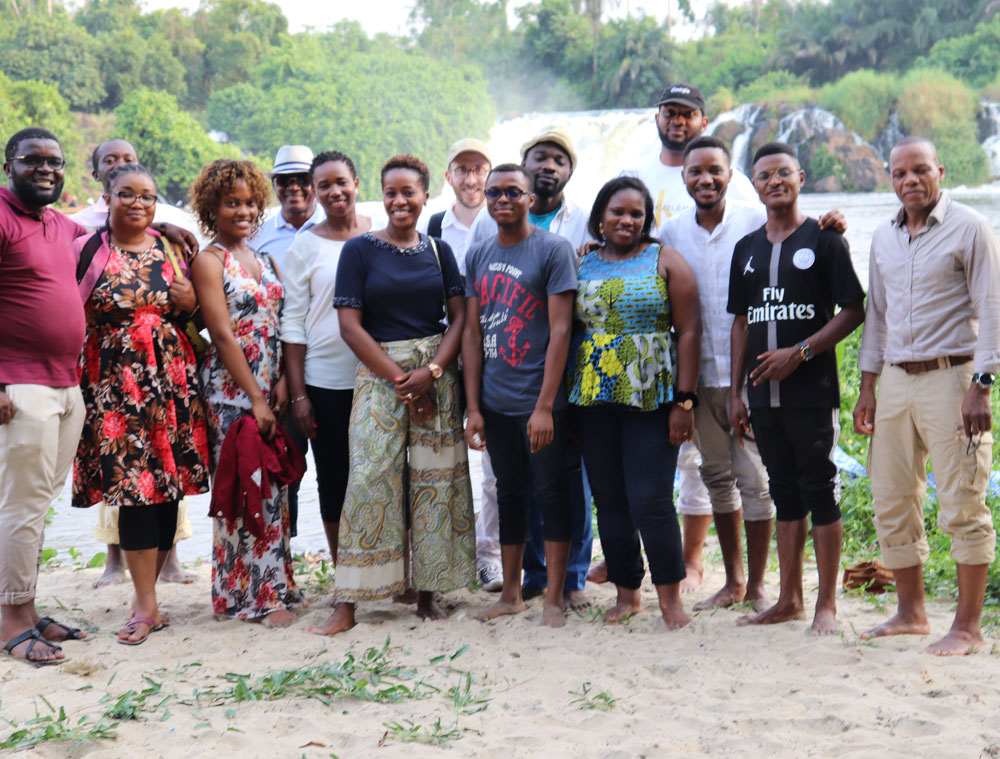 In Kribi stopped to have Cameroon coastal bite
On the 12th of February, my communication department organized a working session with level one students in Full stack web development at Seven Advanced Academy.
Seven Academy, working session with the students
The working session was epic and unforgettable as I and my colleague had the opportunity to talk to, orientate and inspire young tech enthusiasts through our life stories and experiences in tech.
More revealing is when students with 3 months into training in Full stack web development presented some class projects they have been testing their skills on using knowledge spanning through web fundamentals to artificial intelligence.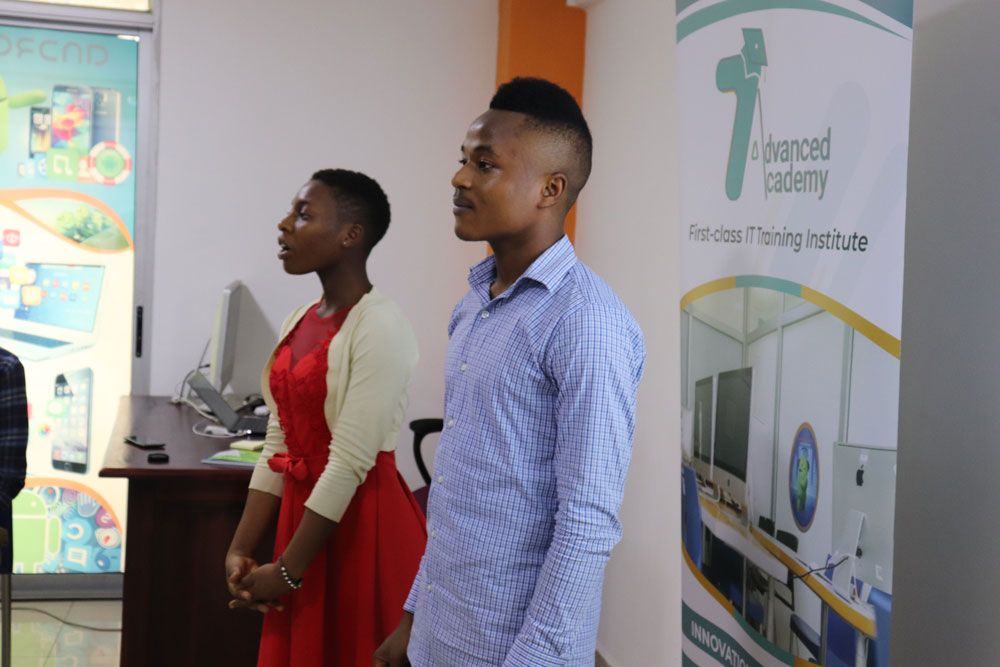 Mambo Joy and Awa Donacien presenting their class project
We were very much impressed that the mission to train world-class IT professionals in Cameroon and Central Africa is moving as envisaged.
After the working session with students at the Academy, the communication department took us to the university of Douala on the 13th of February for a fire chat tech event organized by Seven Academy in partnership with the Faculty of Science.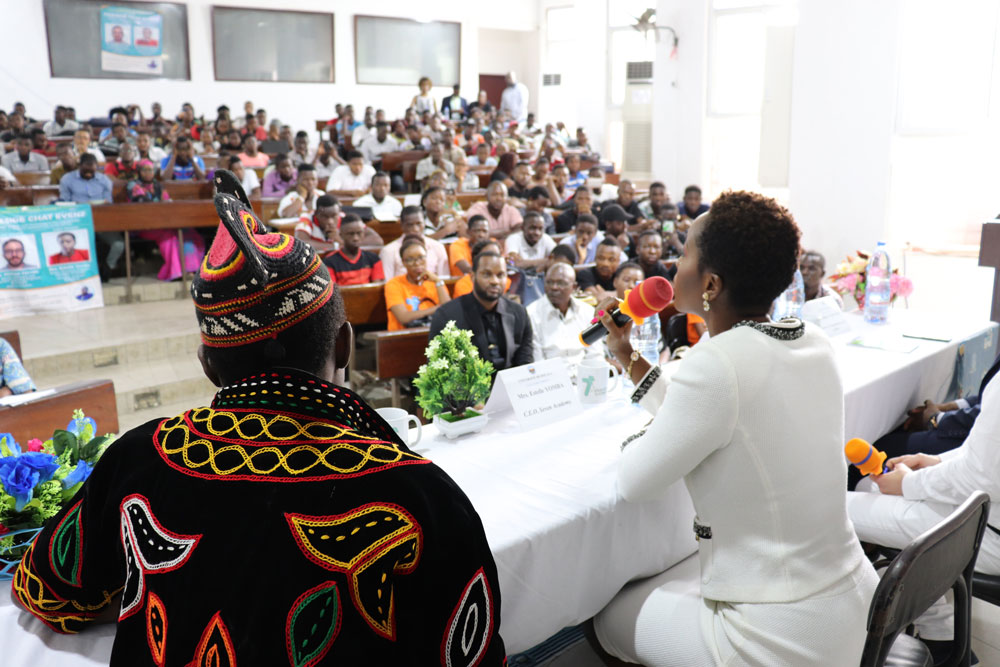 Talking to science students at the University of Douala
The event took place under the Theme: SCIENCE AND TECHNOLOGY IN THE 21ST CENTURY, HOW TO DRIVE THE DEVELOPMENT OF OUR SOCIETY. It saw over 400 students in attendance and was characterized by interesting intellectual brainstorming, experience sharing, orientations, question and answers.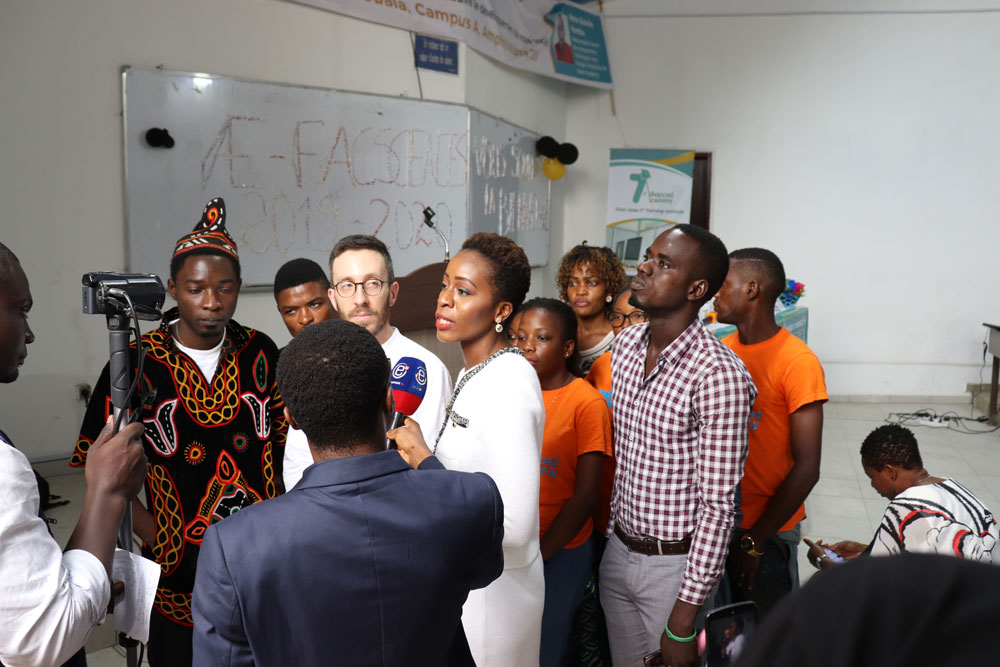 Caught up by the press after the event
After the event, I had to pass some nice moments at my home-based office in the newly opened Seven Academy IT incubation center Seven Global Procurement and Sourcing (Seven GPS) located in Bonamoussadi, Douala.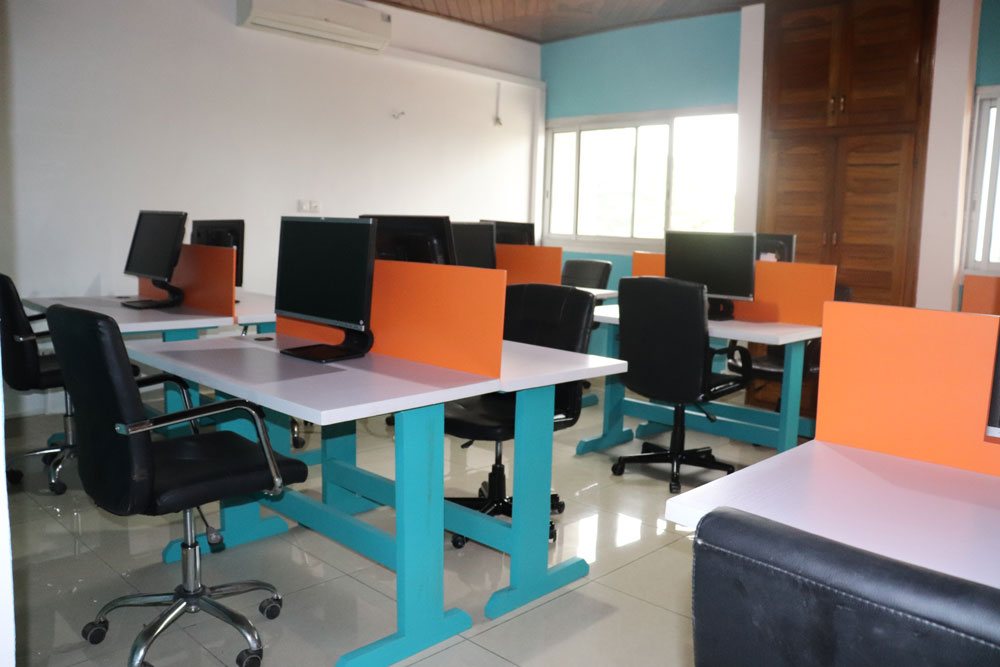 Seven GPS Incubation lab
The essence of Seven GPS is to incubate talents from Seven Academy by providing fieldwork experience in IT. Nurture them after training to ensure the release into the job and entrepreneurial market IT professionals capable of standing international competition and working on challenging digital projects.
This model of training is highly supported by the government in Cameroon and I am very honored as donors and senior IT professionals are helping more students pass through this process of training by providing them scholarships into Seven Academy.
Because there is still much work to be done in promoting IT especially in Francophone Africa, limited resources remain a major setback.
That is all I had time to pen down for you. Cameroon is now set to change the story of digital technology in Francophone Africa.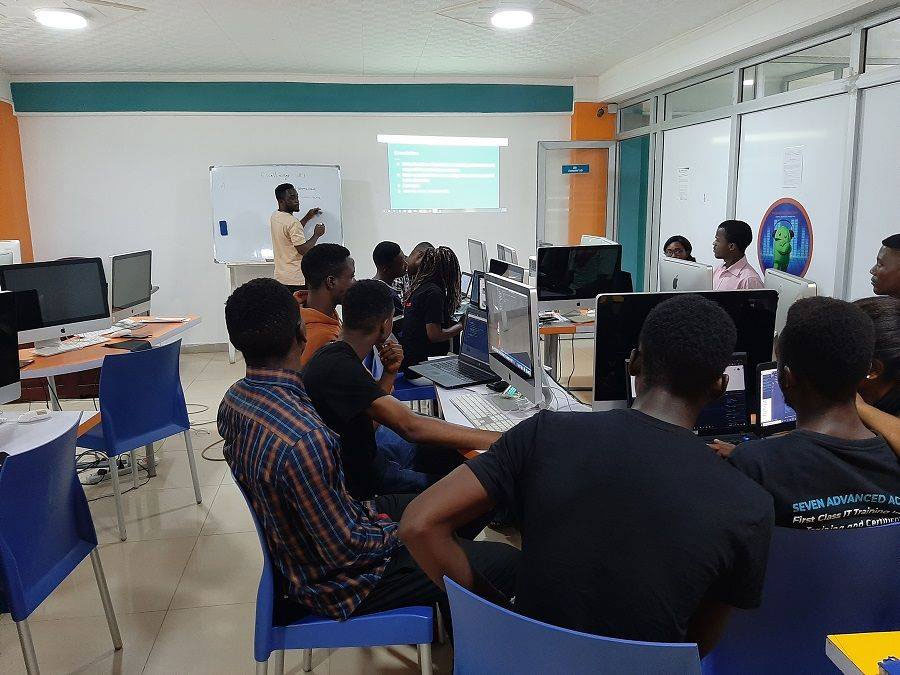 Lily lab, Seven Academy. Students in class